[ad_1]

It's been a while since I've written about makeup, and I come to you with some new finds that I've been using for a while now and are excited to share. I'm not someone who experiments with my makeup often. I love doing the same thing over and over. If it works, I don't break it. But I felt a bit tired with some of my products and decided to take a big trip last year to try a few new things. Here are some of my tried and true favorites, as well as ones I've used for years.
Ilia Brightening Eye Primer – I just started using this under eye primer before applying my concealer and I swear by it! It makes my eyes look brighter, while setting a base for my concealer to not smudge or crease. I haven't used a primer before so this was a game changer.
Ilia Concealer – I've been using this concealer for years and LOVE it. It doesn't irritate my eyes like a few other clean beauty brands I've tried, and it gives me the coverage I'm looking for.
Beauty Blender – I don't know what took me so long to get on the beauty blender wagon. I now apply all my liquid/creamy makeup with these and they provide the best coverage.
Urban Decay Liquid Lipstick – One of my favorite lipsticks I used for a nude matte look was discontinued and I was so disappointed. I once went on a hunt at Sephora for a new alternative…and found an even better one. I've been using this liquid lipstick in "text em" and I'm OBSESSED. It remains liquid, but transforms into a beautiful matte finish. If you've wondered or wondered what lipstick I've been wearing for the past 8 months, this is it!
Charlotte Tilbury Highlighter– I watched a video on IG a while back and was sold on this highlighter and have been hooked ever since. It goes on incredibly smooth and gives the most natural dewy glow.
Ilia Mascara – Mascara is something I'm extremely picky about. I don't like to wear eye shadow, but I love my big lashes. THIS MASCARA IS AMAZING. All caps are needed to express my love for this mascara! The best I've tried, and it also washes out so easily.
Charlotte Tilbury Lip Liner– I've always had full, medium-sized lips. I would never describe them as full, but I wouldn't describe them as thin either. They are doing very well and I am happy with them. But when I use this lip liner, I get at least a handful of dms asking if I've had any lip injections. There's something about the natural color of this "pillow" in pink/nude that keeps your lips looking natural yet fuller, without any real alteration to your lips.
Saie Liquid Blush – I love this liquid blush in "cold" – it's the prettiest pink and leaves a natural flushed look.
Westman Atelier Bronzer – I have yet to try a Westman Atelier product that I don't like! I could write an entire article just about their products! But the one I use the most is their "sunburn" bronzer. Thomas gave me his complete set of brushes for Christmas, which I love, and I use my blush brush to dust it lightly in all the places where the sun would naturally hit.
For flawless skin, I love this translucent setting powder to blur pores and any imperfections. It's also vegan, talc-free, and full of natural ingredients.
I love the creamy texture of this lip liner. It's super long-lasting and the perfect shade for every skin tone, certainly worthy of the hype it's getting. Pair it with a moisturizing lip balm or liquid lipstick to finish.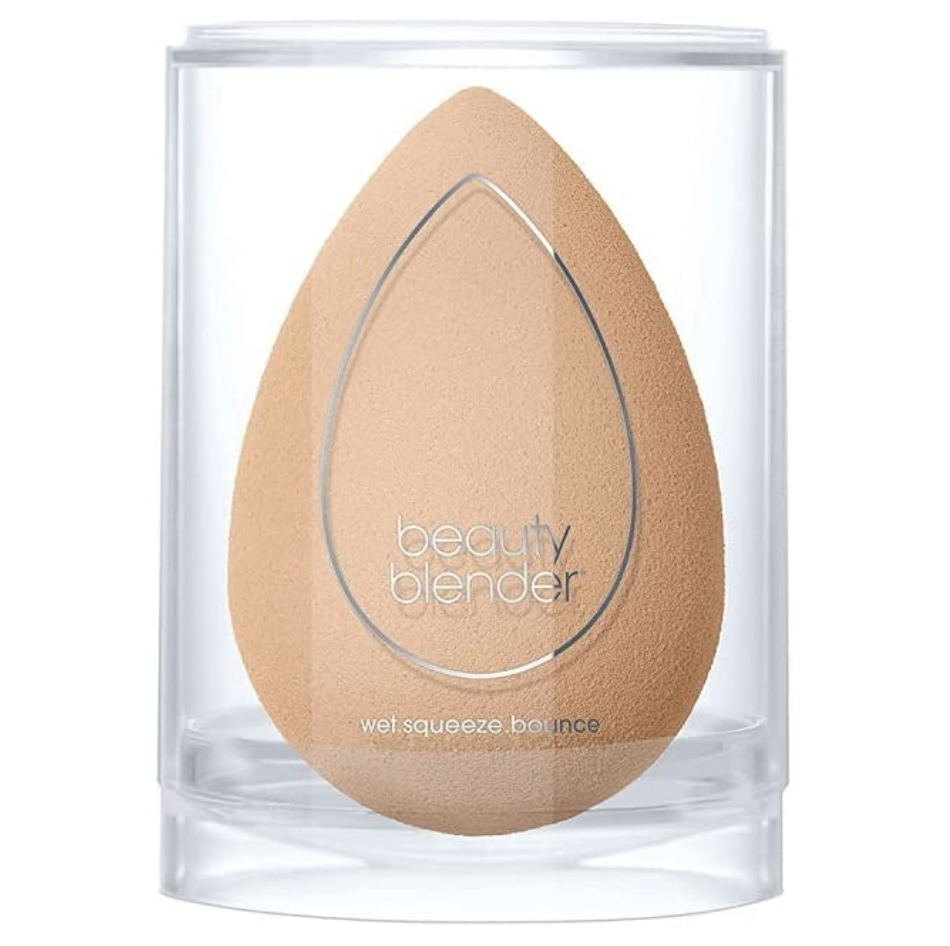 This product has completely changed the way I apply my makeup – I love how smooth the beauty blender blends in tinted moisturizer and concealer, yet still looks natural and weightless.


[ad_2]
Source