The Super Bowl is more than just a football game. The annual NFL Championship has become synonymous with highly anticipated halftime shows, star-studded commercials, watch parties and, of course, massive snacks.
With Super Bowl LVII just days away, Americans would have to shell out big bucks to celebrate the game. According to the National Retail Federation (NRF) and Prosper Insights & Analytics Super Bowl 2023 survey, total spending on food, beverages, clothing, decorations and other items for the day is expected to reach $16.5 billion, or $85.36 per person.
Hosting any type of gathering has been a particularly expensive affair due to high food and grocery costs in recent years. But luckily for Americans, a new Wells Fargo report shows prices for several popular Super Bowl foods have plummeted, a trend that could potentially ease the price tag for those hosting watch parties. Read on to find out which popular Super Bowl foods have gotten cheaper since last year.
To say that Americans eat a lot of chicken wings on Super Bowl Sunday would be an understatement. The National Chicken Council (NCC) has predicted that Americans will consume a record 1.45 billion chicken wings during Super Bowl LVII weekend, up 84 million wings from the previous year.
There is good news, however, for those footing the bill. According to the Wells Fargo report, which cites USDA data, the price of whole chicken wings as of January 6, 2023 was $2.65 per pound. That's down from the $3.38 a pound price for chicken wings during the Super Bowl in 2022.
Hopefully this drop will allow party hosts to worry less about the price of the wings and more about the sauce they should be drizzling them in.
For any Super Bowl watchers looking for an excuse to fire up the grill in February, consider this your green light. Sirloin steak prices are down nearly $1 a pound since last December, according to Wells Fargo. And while burgers are slightly more expensive now than in January 2022, they've fallen since a July 4 peak, according to the report.
Bacon is sure to show up at many Super Bowl parties, topping hamburgers, potato skins and dips. Whether you're a diehard or more moderate fan of this popular Super Bowl food, you'll pay less this year for a pound or two (or maybe three) of bacon. Bacon prices were down 3.7% in December 2022 compared to December 2021, according to the US Bureau of Labor Statistics.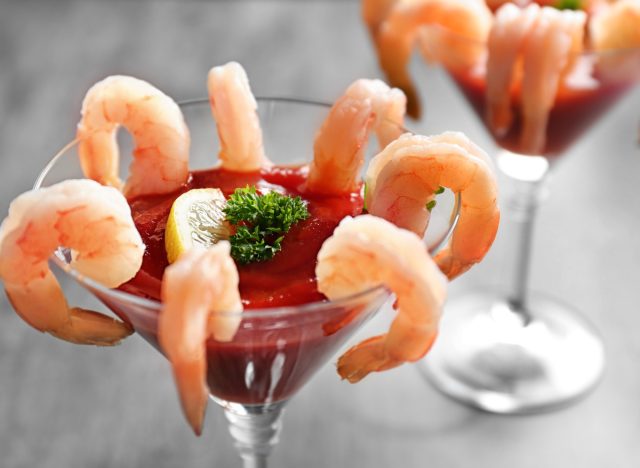 Whether presented as a cocktail, grilled or fried, shrimp have the potential to be a stellar addition to any Super Bowl party. After high shrimp prices last year led to a drop in demand, wholesalers with ample supplies of shrimp began to lower prices for small crustaceans, the report said.6254a4d1642c605c54bf1cab17d50f1e
Lower shrimp prices may not be a complete reversal from last year's high costs. Dr. Michael Swanson, chief agricultural economist at Wells Fargo, noted in the report that retail prawn prices "have certainly felt the downward pressure, but they have not yet passed through all of the savings."
"Still, shrimp will do a great job on the grill or in ceviche," he added.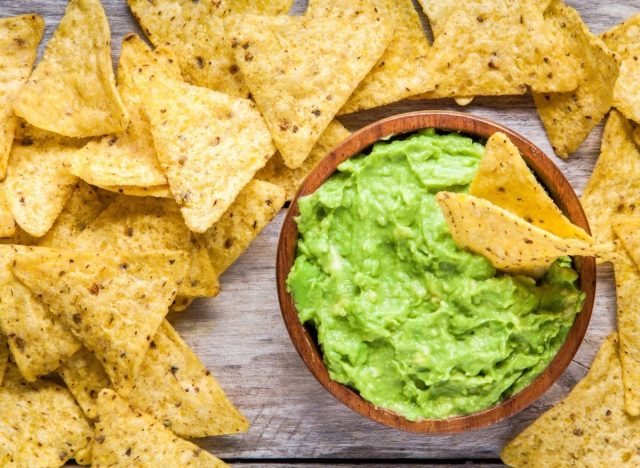 A Super Bowl party without chips or dip is, frankly, one we don't want to attend. And this year, guacamole lovers can rejoice. Avocado prices are down 20% from a year ago after increased plantings produced a strong harvest and improved supply, the report said.
Zoe Strozewski
Zoe Strozewski is a staff writer for Eat This, Not That! A Chicago native who now lives in New Jersey, she graduated from Kean University in 2020 with a bachelor's degree in journalism. Learn more about Zoe