Sub-shops. Delis. Sandwich joints. According to the USDA, every day, 47% of Americans eat a meal between two breads! Whatever you call it, a take-out store that makes sandwiches is a mainstay of our culture. You can stop during your workday for lunch, grab a big sandwich to share after a hike or trip to the beach, or grab a hot sammie on the way home for an easy dinner. But how do you know if the store you are going to will ship to you?
Of course, not all sandwiches are created equal. When you're looking for a great sandwich, you want fresh ingredients, homemade bread, and lots of tasty toppings. We spoke with chefs, bakers, and shop owners about what they look for in a deli, and shared the biggest red flags that a sandwich shop or deli is a skip.
There are so many things a sandwich shop can do really well, let's say Jon and Hannah Youngowners and bakers at The flour shop in Connecticut. "When a menu is too long and varied, it's hard to expect everything to be done at its best," they told us. "A well-organized menu on the small side is a good sign that the sandwiches were created with care and have been executed many, many times and are good indicators that you will get a quality sandwich."
Kevin Ronaldleader and founder of prepared cooksagrees: "A full menu with unreasonable combinations is a sign to think twice before placing an order. Variety only looks good if every item tastes top-notch. And experimenting with sandwiches has never been appreciated. Classic combinations always take center stage."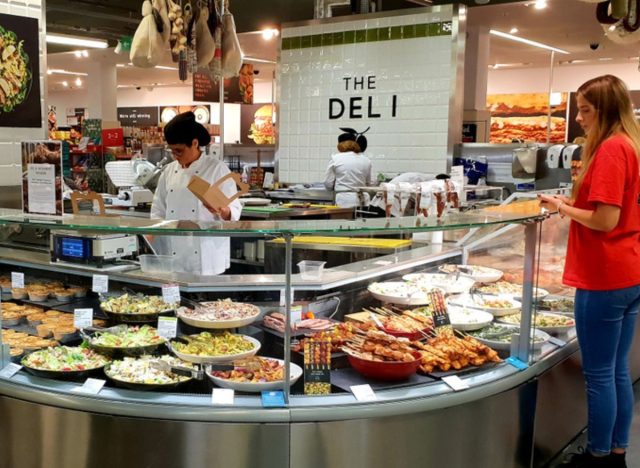 Almost every restaurant does, especially during peak hours, so consider yourself warned, the Youngs say. Also, if the staff seem happy, you'll probably get a good sandwich.
"People will always find hidden treasures, big and small, and if they're willing to wait in line, you can be sure they've found something special," says the flour store crew. "There are of course many other signs, the creativity of the menu, fresh and local ingredients, happy and friendly staff, all generally point to a good place."
It should be a no-brainer, says Josh Garcia, vice president of Miracle Mile Grocery in Arizona. "Fresh bread. You can't have a great sandwich without awesome bread. Do your research online and find out what bread choices you have as a customer," says Garcia. "If you feel so inclined, call the restaurant and ask where they get their bread and ask how often it's delivered or homemade."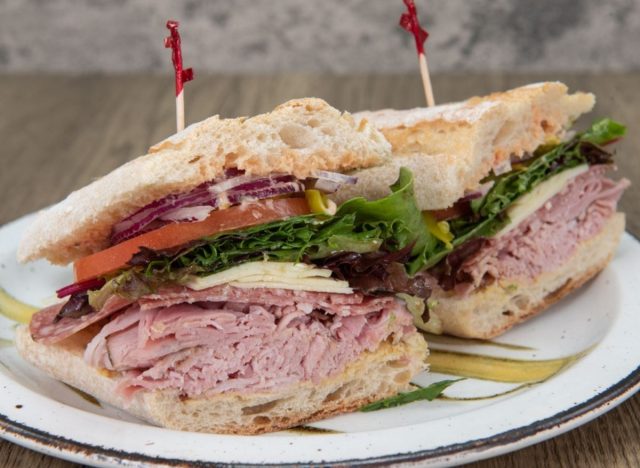 Who doesn't love a big sandwich? Garcia says to look for stacked sandwiches at a deli or sandwich shop, explaining, "If you love flavor, look for sandwiches that could potentially be stacked and loaded with flavor by including multiple ingredients. Size matters when it comes to the size of a portion of a sandwich. Look for pictures and eat with your eyes first!"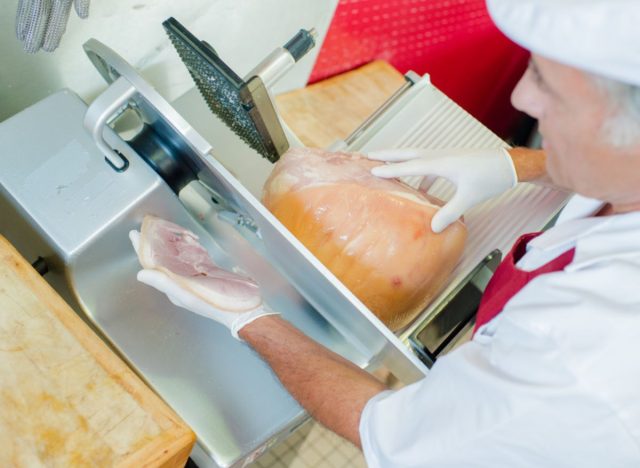 If you're trying to eat healthy or just want to watch what you put in your body, look for locally sourced meat, says the chef and founder of Chief Ron, Ron Stewartt. "It's always wise to look at the ingredients and food quality used in each menu item," says Stewart. "Many sandwich shops use low-quality processed deli meats, which can be high in sodium and contain artificial flavors and preservatives. This means that sandwiches made with these products won't taste as fresh or flavorful as they did. could be." 6254a4d1642c605c54bf1cab17d50f1e
Stewart goes on to say, "Whenever possible, look for restaurants that source their meat from local farms where the animals have been raised without cruelty, hormones, or antibiotics. Not only is it better for human health, but also for animal welfare.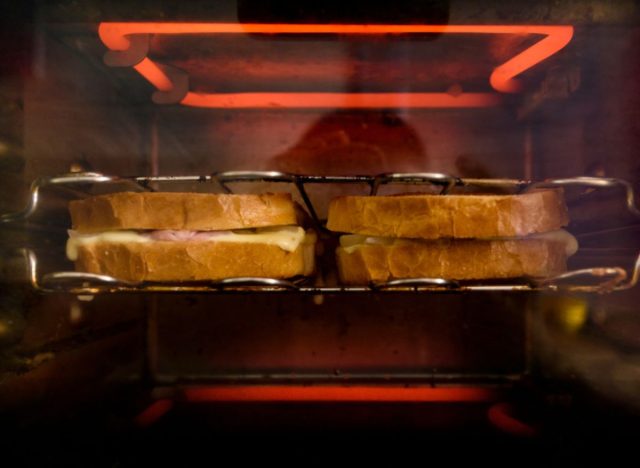 It's a sneaky way to trick you into thinking their bread is fresh, says Chuck Sillari, owner and chef of mortadella head in Massachusetts.
"When a sub-store automatically toasts its buns, chances are it's disguising a stale bun. It's probably yesterday's bread," says Sillari. "This trick really doesn't hurt anyone – and a lot of people love a toasted bun. But if you use a nice fresh bun from a local bakery, you don't mind."
While many stores sell some of their products, they should make items like their own egg salad and other specialties, Stewart says. "Freshness is key when it comes to ensuring both taste and restaurant safety," he told us. "Look out for signs that a restaurant prides itself on cooking everything from scratch and using local produce whenever available – like homemade pickles or sauces prepared daily – these are all indications excellent food hygiene standards followed by staff members who care about providing tasty sandwiches above all!"
Speaking of cooking from scratch, Sillari says it's a bad sign if you can't smell the food cooking. "When I walk in, I can actually smell the real cooking of the food. It could be a casserole of tomato sauce on the stove, baked meatballs, or fried onions on the flat top," he explains. . "Anyway, you must smell something. It's a sign that the food is fresh. The smell of an understore will tell the whole story."
Piles of pre-cut meat are a bad sign, says Yampa Sandwich Company franchise co-owner David Pepinwhich explains, "Customers should think twice if they see a menu with overly processed ingredients and all the meats are pre-sliced ​​(this is a sign that the sandwich shop is not performing any prep)."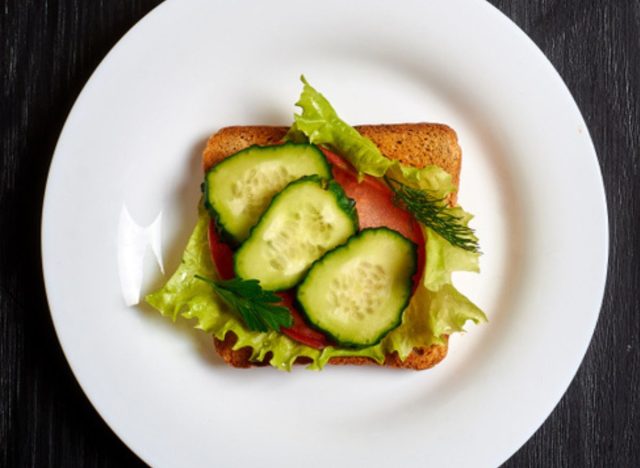 It should go without saying, but it's a good idea to watch the toppings if you can, says the chef and founder of Food, Amy Smith. "When vegetables from a sandwich shop or deli look limp, sad, and not fresh, they've been sitting around for a while," Smith says. "You really don't want it in your sandwich."
Keeping the deli slicer clean is so important, says chef Jordan Quidachay of Kitchen Ambition. "For me, the number one red flag in a delicatessen is if I ever see a dirty slicer. To me, that tells me there's little regard for cleanliness or at least consistency in keeping things clean" , explains Quidachay. "Since deli meats are a very volatile product when it comes to spoilage, cleanliness is most important."