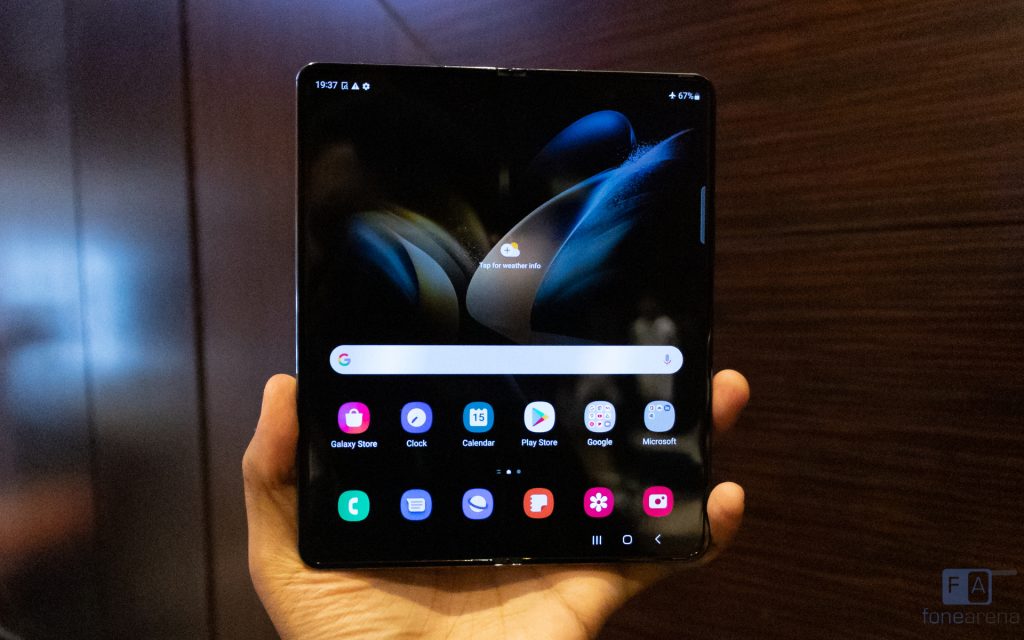 Samsung's upcoming Galaxy Z Fold 5 is rumored to feature a new "droplet" hinge design, which the company internally calls a "dumbbell" hinge, according to an industry tipster. ice universe. The latest technology used in the Samsung Galaxy Z Fold 5 should eliminate creases from the main screen.
Throughout the development of its flagship foldable device, Samsung has maintained a similar hinge design, which has resulted in a noticeable crease in the interior screen over its previous four generations. Currently, there are two main models of foldable devices when it comes to the hinge, Samsung's design is one of them.
Galaxy Z Fold 5 "droplet" style hinge
Samsung's approach is to curve the display and its ultra-thin glass, which results in a noticeable crease on the inner screen, as well as the body of the phone being slightly tilted when closed. This design is used on Samsung Fold and Flip models.
Several other smartphone manufacturers, such as OPPO, Motorola and others, have adopted the "teardrop" hinge design for their foldable smartphones, which allows the screen to flex slightly in the space of the hinge, resulting in a smaller radius and less crease.
Samsung's Galaxy Z Fold 5 may also adopt a similar design, known as "droplet" style, to improve the hinge. This wouldn't be the first time Samsung has updated its hinge design, as the Galaxy Z Fold 2 and 4 both got new hinge designs.
The crease on the main display has been a persistent issue for the Galaxy Z Fold and Flip series, as it is visible and can be felt when using the main display, especially when watching videos or other content. Although the Galaxy Z Fold4 has improved crease reduction over previous models, it still cannot match the performance of devices such as OPPO Find N and OPPO Find N2 in this regard.
It's not entirely clear why Samsung took so long to embrace the "droplet" or "teardrop" hinge design. It was speculated that water resistance was a key reason, but it looks like Samsung has overcome this challenge and the Galaxy Z Fold 5 will retain its water resistance even with the new hinge design.
The phone is rumored to feature a 108MP camera, accompanied by a 12MP ultra-wide camera and a 64MP telephoto camera with 2x optical zoom.
However, it should be noted that the Galaxy Z Fold 5 is expected to debut in the second half. Currently, the company is heading towards the launch of the Galaxy S23 series on February 1 at the Unpacked event.