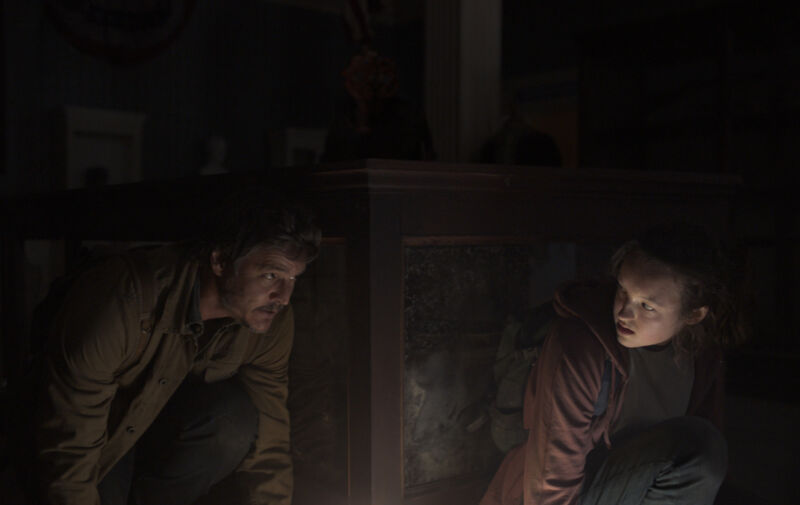 The HBO TV adaptation The last of us premieres Sunday, January 15, after years of failed attempts to turn the 2013 game into a movie (although Naughty Dog's truly disastrous film version Unexplored rejoices us a little about this failure). As a resident of Ars The last of us pundit, game editor Kyle Orland enlisted franchise neophyte (and TV recap expert) Andrew Cunningham to help talk about the good, the bad, and the disgusting of the show's weekly episode releases.
While video game adaptations in linear media have quite a bit of history at this point, the prestige TV treatment of this post-apocalyptic thriller is getting some early buzz. This is likely largely thanks to the involvement of the game's creative director, Neil Druckmann, who serves as executive producer and director of the TV series.
This adaptation may also benefit from the tight narrative already established in The The last of us Games. Thanks to carefully crafted cut scenes and moments of flippant conversation during gameplay, these games look like fast-paced prestige TV shows anyway – just one that occasionally finds itself interrupted by gunfights. interactive.
HBO's version of The last of us to be able to capture what makes games so special? Will the show be compelling to someone who's never even dabbled in games? Will the TV writers make any rabid changes to the characters PlayStation fans have come to love over the past decade? Can Kyle and Andrew bear the sight of dozens of creepy fungus-infected threats every week?
There's only one way to find out. Our spoiler-filled episode recaps will be released Monday morning after each episode premieres on HBO Sunday night, so be sure to check in after watching each week.