It has become common for every smartphone maker to release their own set of headphones, and most of them are generally high quality. Users generally like to stick with the same smartphone and the same branded headphones, as they pair faster and should work better together, in theory.
It's been almost two years since OnePlus launched its Buds Pro. And we were quite happy with this first iteration. Now OnePlus is launching the new and improved Buds Pro 2.
At first glance, they appear to be the same shape and size. And we consider that a good thing, as we found the OnePlus Buds Pro to be comfortable and easy to install. But, inside, the Buds Pro 2 are a different beast.
You can pre-order the OnePlus Buds Pro 2 from today, the release is February 16
The sound
The OnePlus Buds Pro 2 have been upgraded to have two MelodyBoost drivers inside – one 11mm and one 6mm (as opposed to one 11mm driver). The system was co-designed with speaker expert Dynaudio and now we'll have access to three EQ profiles to fine-tune our listening experience. No user-customizable EQ, though – again.
An LHDC 4.0 Ultra-HD Bluetooth codec is on board and OnePlus says it delivers Hi-Res audio close to the actual wired connection, for audiophiles who want the freedom of wireless.
The personalized sound suite also makes a return – Audio ID 2.0 will analyze the unique shape of your ear canal and can tune the frequencies there, which is always a great feature to play around with.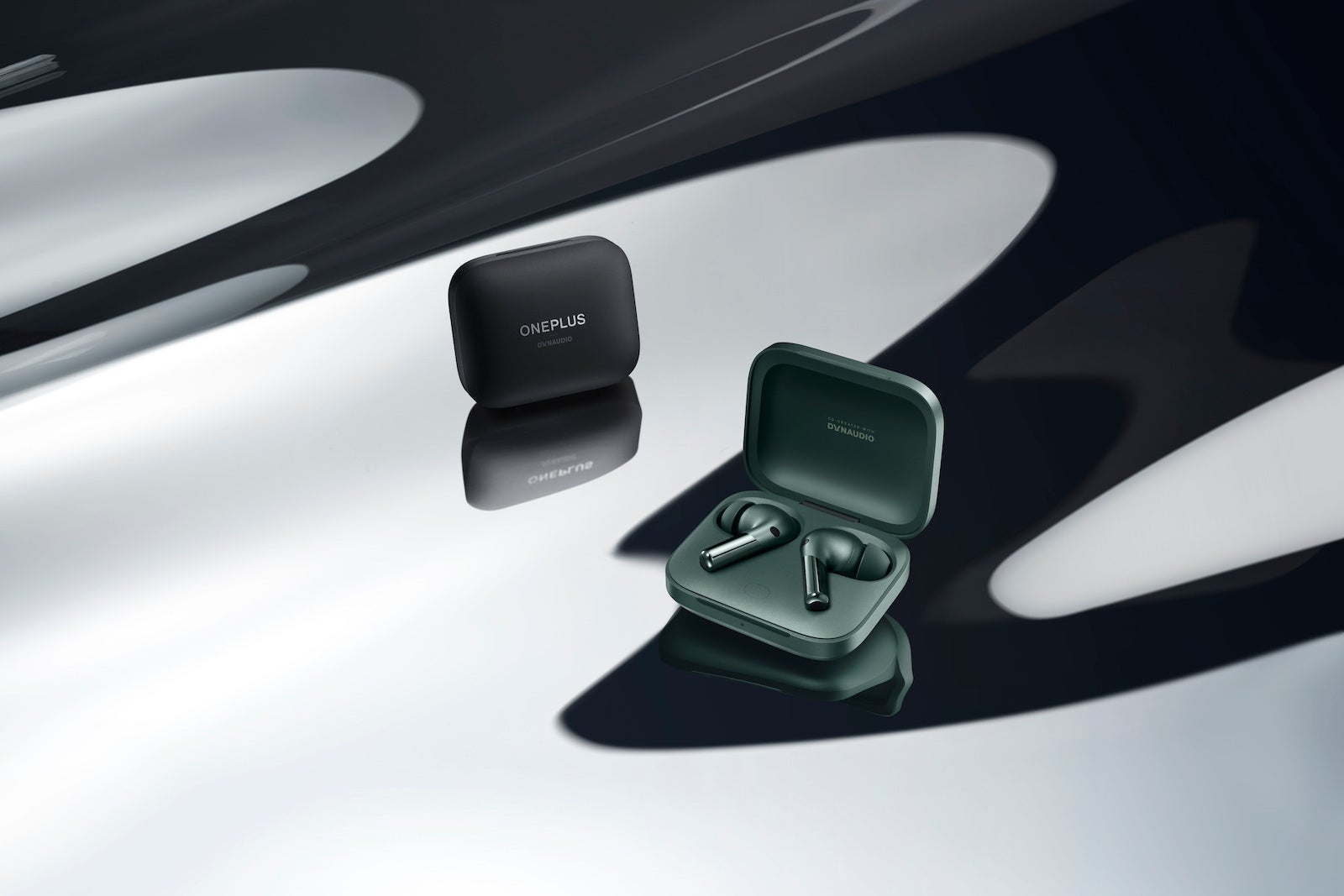 Spatial audio and Dolby Atmos
Android 13 brought Spatial Audio support and the OnePlus Buds Pro 2 are fully equipped to handle it. OnePlus has worked in tandem with Google to ensure full support and you'll be able to hear multi-channel audio from the YouTube app and Disney+.
Dolby Atmos with Dolby Head Tracking are also available, but only if you pair the OnePlus Buds Pro 2 with a OnePlus 11 5G. You can either spatialize standard stereo tracks or enjoy mastered content for the new spatial trend.
Improved noise cancellation
Finally, the OnePlus Buds Pro 2 also come with optimized ANC. Equipped with TUV-certified Smart Adaptive Noise Cancellation technology, they can attenuate outside noise by up to -48 dB. To top it all off, it doesn't just deal with low-frequency hum – ANC works in a wide band down to 4kHz, meaning it'll drown out human speech and other everyday noises that are higher. in register just a simple AC hum.
Of course, the Buds Pro 2 also have a transparency mode, which we would be very curious to test.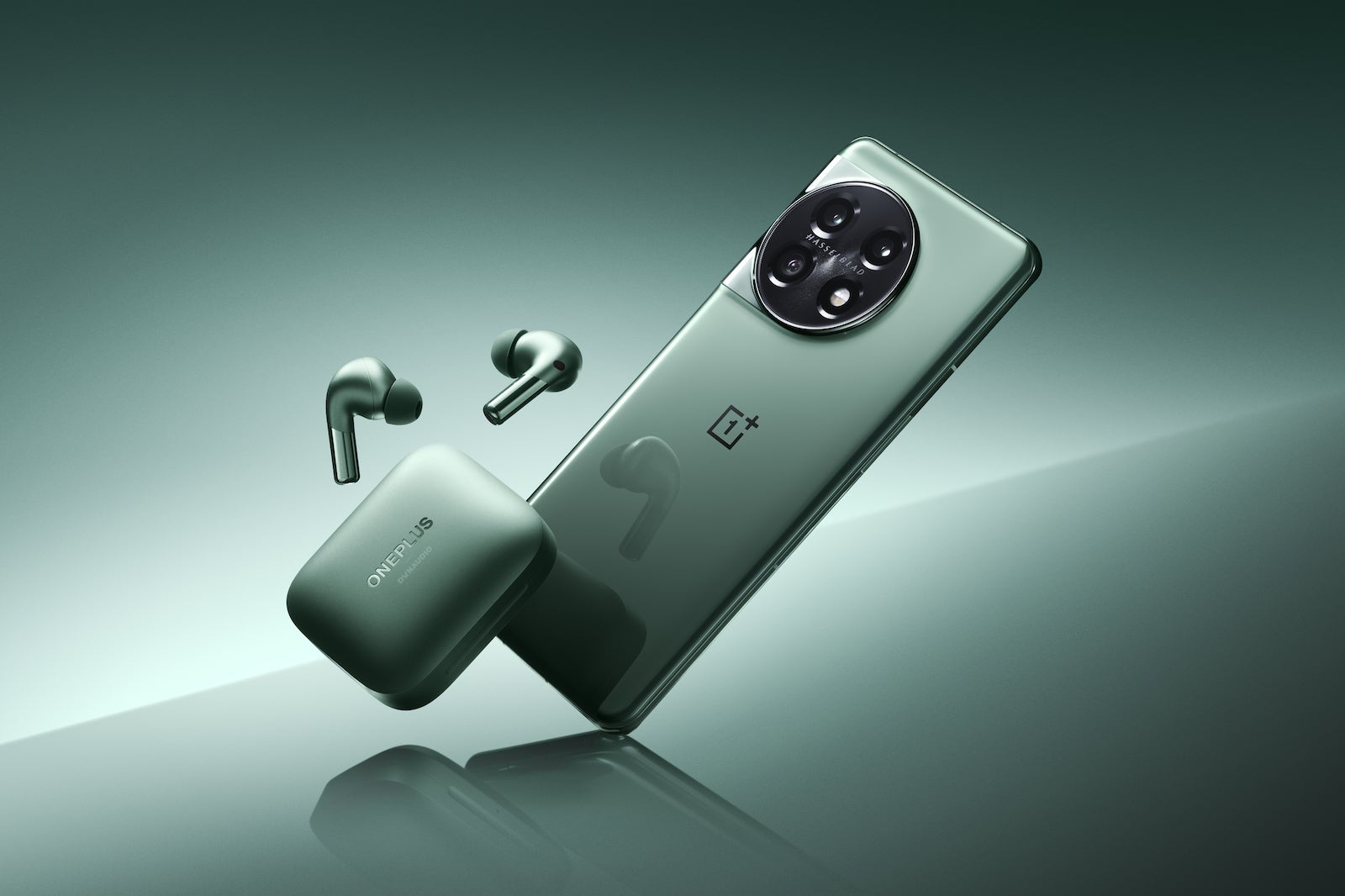 Battery and Connectivity
The OnePlus Buds Pro 2 promise up to 39 hours of music playback (with ANC off) on a single charge from their carrying case. Plus, they can get 10 hours of playtime from a 10-minute charge, according to OnePlus claims. The case also supports wireless chargers.
Good news for multiple device owners: the OnePlus Buds Pro 2 support Bluetooth multipoint and can stay paired with two devices at once. So there's no need to switch between your phone and your laptop.