Windows 11 improves on the multitasking front thanks to a new OS preview that includes improvements for Snap layouts and some very useful accessibility changes as well.
Preview build 25300 has just been released and puts a new spin on Instant Layouts for those in the Dev channel (the first test builds of Windows 11).
Microsoft has made sure Instant Layouts now embed the icon of the app windows you're currently using, so you can clearly see where it's going in the Instant Layout – and a descriptive title can also be provided.
Only certain testers can see some of these new ideas, as Microsoft is still playing with the concepts in the early stages, and therefore wants feedback to determine how these changes are received.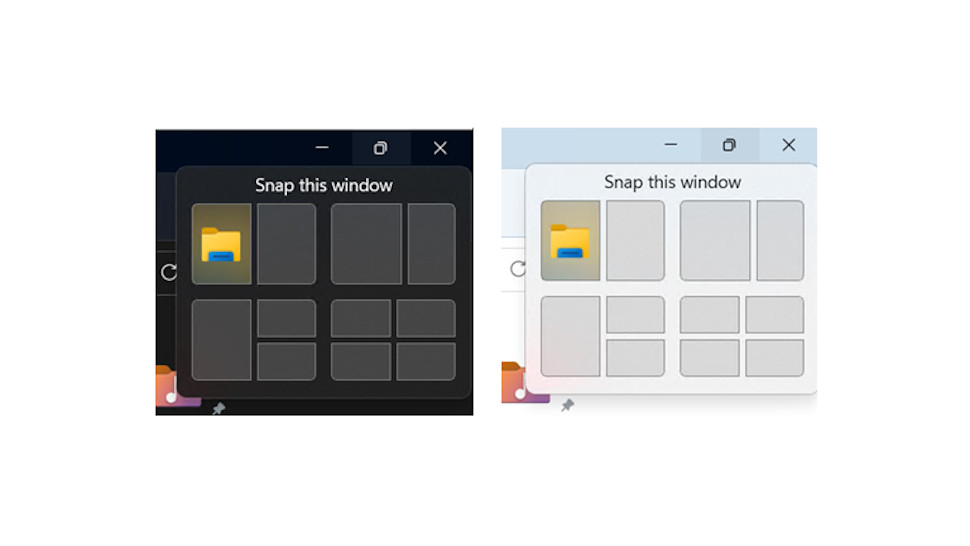 Additionally, Microsoft notes that it's shortening the time you have to hover over for the instant presentations drop-down menu to appear when you hover over the restore button (top right of the app window) .
It's also good to see new accessibility features, led by Microsoft, that make live captions available in more languages. Until now, these were only available in English (US), but now there are other English variants and a bunch of other languages. Namely Chinese (simplified and traditional), French, German, Italian, Japanese, Portuguese (Brazil) and Spanish.
On top of that, the Voice Typing feature now syncs its settings across all your devices, assuming you've signed in to your Microsoft account on those hardware items. This capability started rolling out in an earlier release, so some people may have seen it already, but now all testers in the Dev channel will have access to it.
Elsewhere there are the usual bug fixes and known issues, all of which are documented in the usual blog post (opens in a new tab) from Microsoft.
---
Analytics: Make Screenshots Faster, and More…
Microsoft hasn't stopped focusing and continuing to work on accessibility with Windows 11, which is good to see, and automatically syncing voice input (and control) settings will be a time saver obvious to those using this feature. (Including us, and we found it to be a really nifty implementation of voice dictation; not surprising since it's based on Nuance's Dragon technology, software we've used and admired for a long time).
The changes to the snapping layouts look like useful additions to make everything a little, uh, snappier, with that decrease in the time it takes for the real snapping wheel to appear. It's also worth noting that separately on Twitter, @PhantomOfEarth (a Windows tester and a leaker) spotted (opens in a new tab) A new "suggestions" feature appears to be in the works for Instant Layouts, although it's unclear exactly how this will work. Watch this place…
Snapping is an underutilized feature in many ways, but those using Instant Layouts can sing considerable praise for the feature, and maybe those numbers will go up down the line – certainly if Microsoft has something something to do with it. If you're interested, we have a guide to taking photos on Windows 11.