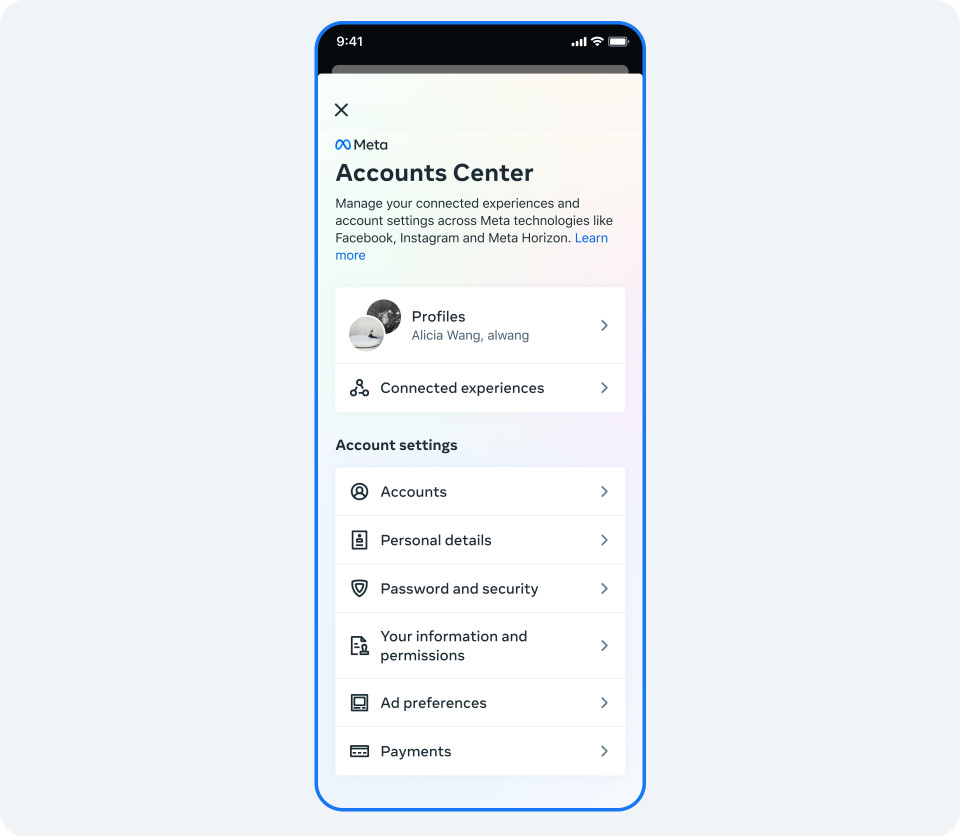 Meta has announced that it is merging Account Center, which is found in the settings menus of Facebook, Messenger, and Instagram. With this, personal details, passwords and security and advertising preferences will now live in a centralized place, so it will be easier for people who use multiple apps to manage their settings, the company said.
In addition to bringing ad preferences to Account Center, Facebook said it's also making improvements to some of the ad settings controls that can help people understand and manage their advertising experience across our technologies.
User activity data is updated from Partner Control, now called Advertising Partner Activity Information to help users easily understand how their activity is sent from other websites and applications is used to power the advertisements they see.
It is now up to people to understand their options when it comes to seeing ads served by Meta on other apps and websites.
Meta has also updated parental monitoring tools for Instagram. The company said users can also keep their accounts in separate Account Centers if they choose, and will still have access to the same settings and be able to apply them to individual accounts.
Availablity
The new Account Center integration will begin rolling out today and will gradually roll out to everyone on Facebook, Messenger, and Instagram in the coming months.
Facebook also plans to centralize additional settings in the Account Center in the future, so users can more easily manage their preferences between products.