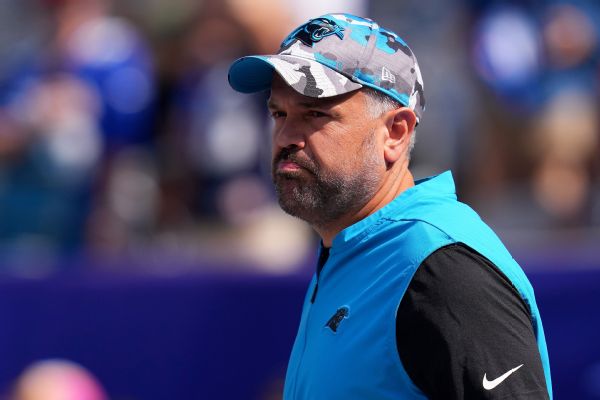 CHARLOTTE, N.C. — Former Carolina Panthers coach Matt Rhule has filed an arbitration suit against the team seeking about $5 million in compensatory severance pay, according to a source with knowledge of the lawsuit.
Rhule, now Nebraska's head coach, is looking for money he thinks the Panthers still owe him after he was fired Oct. 10, the source said. Rhule was hired as Nebraska's coach in late November.
Rhule hired New York City labor attorney John Singer of Singer Deutsch LLP to file the suit with the NFL, which will likely decide how the arbitration is handled. Jay Morakis of M Group Strategic Communications, who works with the legal team, declined to comment.
A Panthers spokesperson also declined to comment.
CBS Sports first reported on the lawsuit, which was filed last week.
Rhule was fired five weeks into the 2022 season with an 11-27 overall record in more than two seasons after signing a seven-year, $62 million contract in January 2020. After the introduction of Frank Reich As the Panthers' new coach on Tuesday, team owner David Tepper said he made a mistake hiring a "CEO-type head coach" at Rhule.
Rhule owed the Panthers about $34 million after he was fired. He received an eight-year, $72 million contract with Nebraska which made up for most of that.
The lawsuit, according to the source, does not specifically mention the exact amount of money disputed by the team. But the source said the approximate amount is $5 million based on the terms of the contract.