Quick steps
Go to Bing.com
Click on the Chat option
If you don't have access to the new Bing, you'll need to join the waitlist first
Using the Bing app and making Bing your PC's default search engine should give you faster access to the new Bing (according to Microsoft)
Microsoft has seemingly done the impossible: it finally made us care about Bing by upgrading it with ChatGPT AI. But the big question is, how do you use it?
Bing's ChatGPT integration seems intended to dramatically improve the search results you get – rather than just receiving a long list of links to web pages that might help you, Bing will apparently be able to chat with you and provide more in-depth answers. who answer your questions directly.
Unfortunately, you may not be able to use it at this time unless you have access to the "new Bing". Here's how to check if you can use the new Bing chat feature, and how to join the waitlist if you can't.
How to use the new Bing chat AI
Access the Internet browser of your choice and go to bing.com.
Once on the Bing home page, click on Chat. It's at the top of the page, just to the left, next to a row of search options including images, videos, and shopping.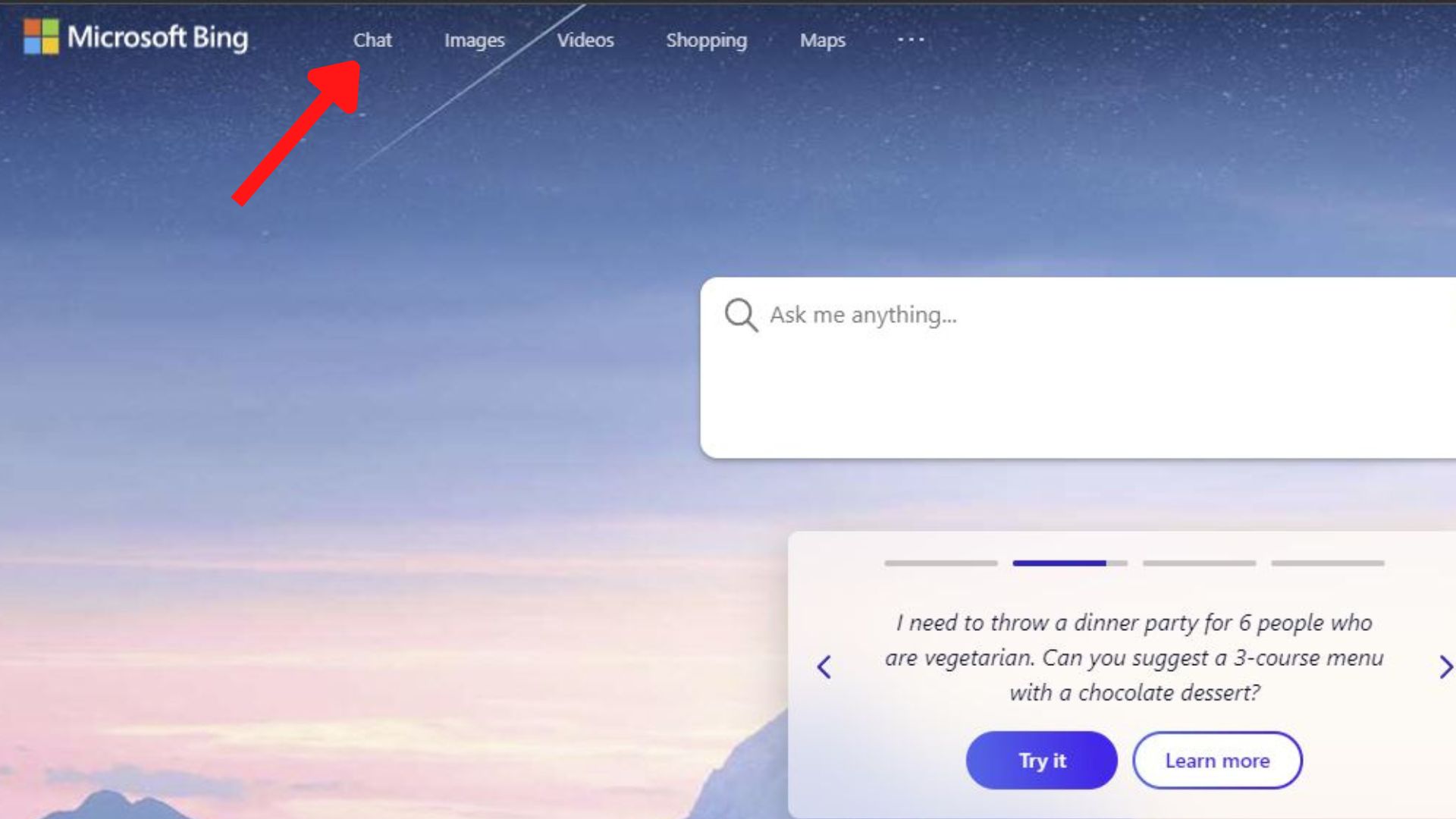 If you have access to the new Bing, then you can go ahead and ask its AI for help with various tasks. If you're not yet a new Bing user, you should instead be greeted with a window that says "Chat mode is only available when you have access to new Bing." To access it, you will have to click on the button "Join the waiting list" or "Learn more" if you want to know more about the service before registering.
When you click to join the waitlist, you need to sign in to your Microsoft account (or create an account if you don't have one). Once you have done this, you will all be registered. Now all you have to do is wait for Microsoft to give you access.
You can also download the Bing smartphone app and set Bing as your PC's default search engine if you want to "get ahead of the queue", although none of these seem to grant you instant access.
Final Thoughts
As we mentioned above, the main advantage of the chat tool is that instead of just spitting out a list of website links, it will be able to present the information in a more digestible way – and in talking more with Bing, you can fine-tune its results to get exactly what you need.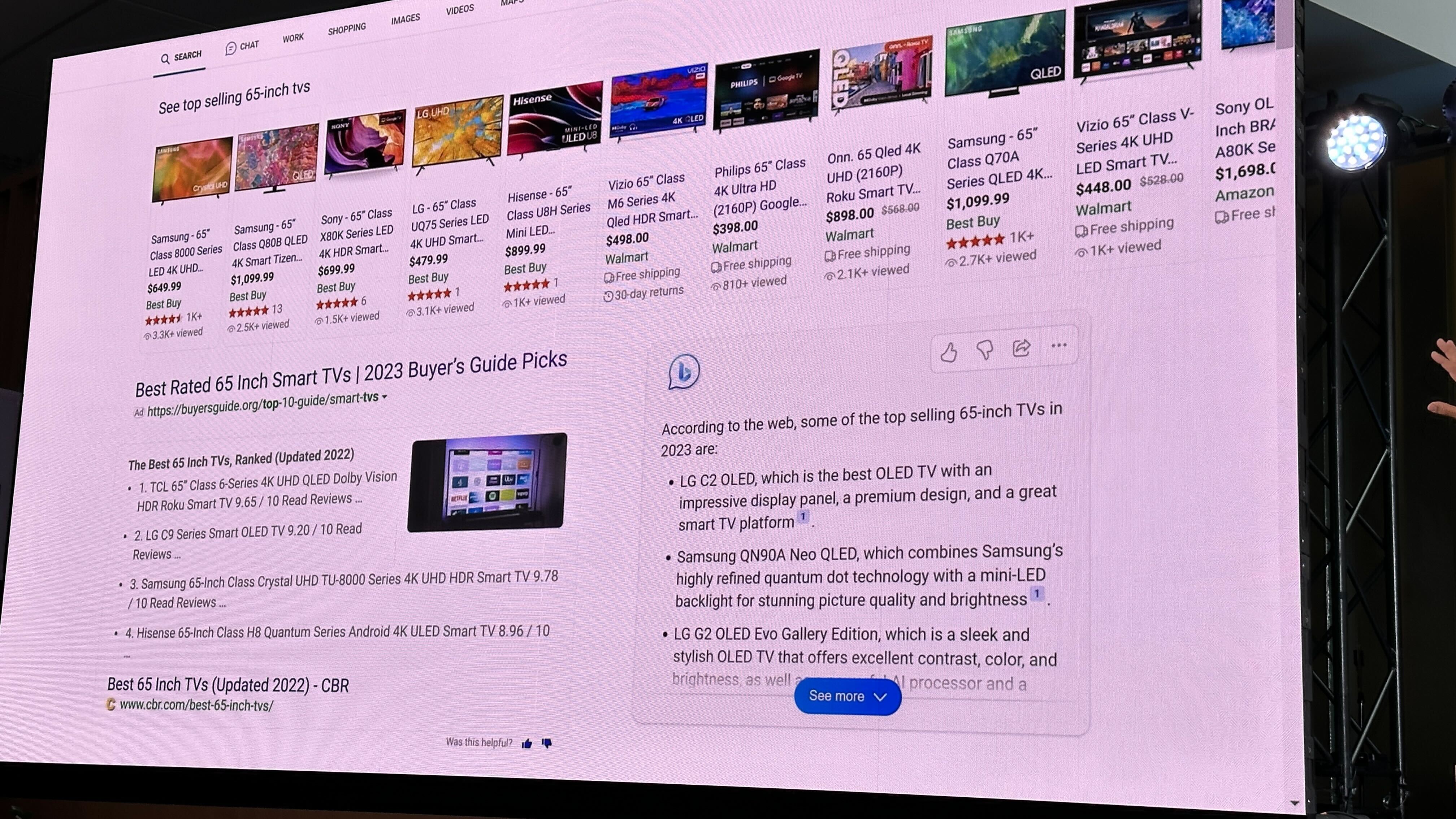 In one of the examples provided by Microsoft, using Chat, you can ask Bing to create a menu that will serve six people with specific dietary needs. In response, Bing can offer you a few recipes for appetizers, main dishes, and desserts that meet your specifications. You can then either get links to the recipes or refine the options; maybe you have an ingredient you specifically want to use in your main dish, or you want the dessert to be quick and easy to make – you can tell Bing and get new options that more closely match what you search.
We expect Chat won't be perfect right away – as the AI ​​tools are awesome, they still make a lot of mistakes – but this exciting new option has the potential to shake up the search engine space. It could even see Google lose its number one spot unless its own AI Bard can help it fend off the competition.