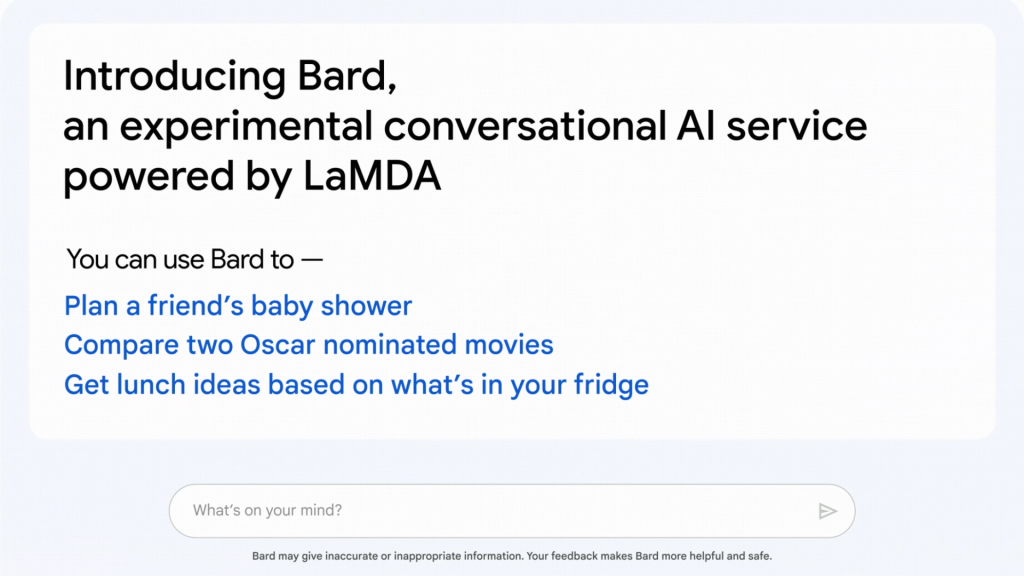 Google introduced Bard, a conversational AI service that runs on LaMDA and aims to rival ChatGPT. Currently, Bard is only being tested by a select group and is considered an experimental service.
Meanwhile, OpenAI introduced an AI-generated text detection tool and Microsoft made a multi-billion dollar investment in OpenAI for a multi-year partnership.
Bard powered by the Language Model for Dialog Applications (LaMDA)
Today, Google CEO Sundar Pichai demonstrated a new experimental conversational AI service named Bard, powered by the latest version of LaMDA (Language Model for Dialogue Applications). This innovative service uses the wealth of information on the web to provide fresh, high-quality answers to users. In a blog post, Pichai showcased Bard's potential to revolutionize the world of conversational AI.
Bard aims to merge the vast knowledge of the world with advanced language models. It uses information from the web to provide accurate and fresh answers. With Bard, one can tap into their creativity, satisfy their curiosity and expand their knowledge. For example, explaining scientific discoveries to a child, learning about the best football players or getting advice on how to improve their skills.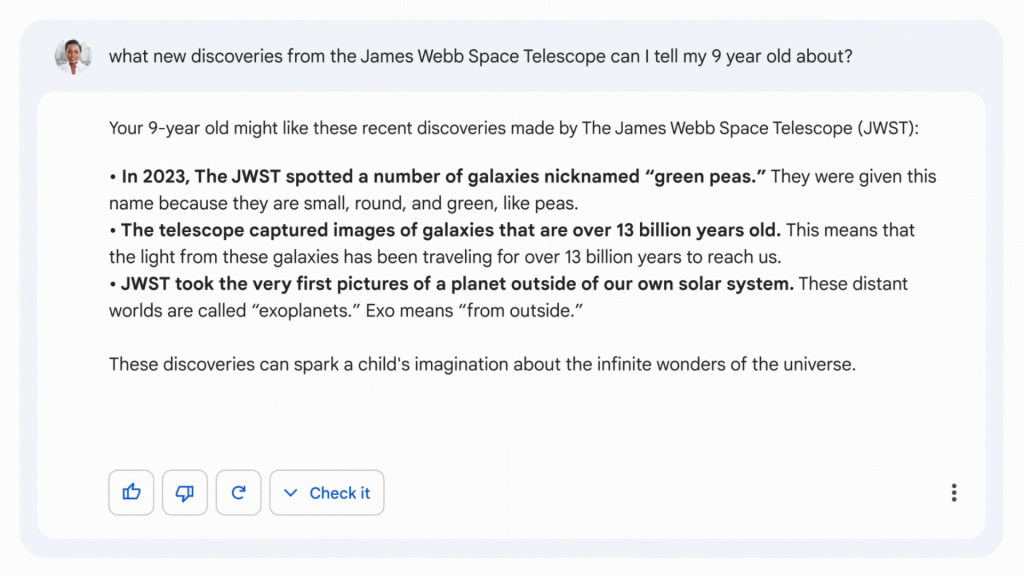 Additionally, the company is initially releasing a lite version of LaMDA's model for Bard. This smaller model requires less computing power, allowing wider access and more feedback. Feedback from external sources and internal testing will be combined to ensure that Bard's answers are high quality, safe, and based on real-world information.
AI-powered features in search
AI has the potential to improve our understanding of information and facilitate access to relevant knowledge. As people increasingly seek deeper information and understanding, Google aims to provide AI-powered search capabilities that simplify complex information and provide a wide range of insights.
4/ As people turn to Google for deeper insights and understanding, AI can help us get to the heart of what they're looking for. We start with AI-powered features in search that distill complex information into easy-to-digest formats so you can see the big picture, then explore more pic.twitter.com/BxSsoTZsrp

— Sundar Pichai (@sundarpichai) February 6, 2023
These features will condense information into digestible formats, allowing users to quickly grasp the big picture and learn more about their topic of interest. From exploring different opinions to digging deeper into related topics, these AI-powered features will soon be available on Google Search.
Generative Language API – Helping Developers Innovate with AI
Google also announced that next month, individual developers, creators, and businesses will be able to try out the Generative Language API, initially powered by LaMDA with additional models to come. The company's goal is to create a range of tools and APIs to facilitate the development of innovative AI applications.
Access to computing resources is crucial for startups to build reliable AI systems, and Google is excited to support these efforts through partnerships with Cohere, C3.ai, and Anthropic through Google Cloud.
Availablity
Google's Bard is launching today for external testers and will be more widely available to the public in the coming weeks.
Speaking at the announcement, Sundar Pichai, CEO of Google and Alphabet, said:
We continue to provide training and resources to our researchers, collaborate with governments and external organizations to develop standards and best practices, and work with communities and experts to make AI safe and useful.

Whether applying AI to radically transform our own products or making these powerful tools available to others, we will continue to be bold in innovation and responsible in our approach. And that's just the beginning – more to come in all of these areas in the weeks and months to come.