Samsung announced the Galaxy S23 Ultra a few days ago. Even though the 2023 model doesn't look all that different from the Galaxy S22 Ultra released last year, it almost feels like it's positively redefined Samsung's flagship strategy.
From a new camera system and chipset to better software, the Galaxy S23 Ultra delivers the best (non-folding) mobile experience Samsung has created to date. It appears to be the pinnacle of the Galaxy S series, and it shines brighter than any other flagship, though it arguably leaves room for upgrades in some places. Here are the new, better, and improved features that define the Galaxy S23 Ultra experience.
Incredible mobile performance
Samsung's new flagship phone is powered exclusively by a Qualcomm chipset. You won't find any Exynos variant anywhere in the world, which means Samsung has optimized the user experience to the best of its abilities and will likely offer strong firmware support for everyone throughout the life of the phone. .
And that's not all. The Galaxy S23 Ultra's new Snapdragon 8 Gen 2 chipset is slightly overclocked and offers improved cooling with larger vapor chambers. The main processor and GPU run at higher frequencies than the standard Snapdragon 8 Gen 2 you'll find in other phones, which means the Galaxy S23 Ultra is a step ahead of its competition.
The main processor core of the S23 Ultra SoC operates at 3.36 GHz instead of 3.2 GHz, and the Adreno 740 GPU has a frequency of 719 MHz instead of 680 MHz. Early 3D benchmarks showed that the phone performs amazingly in 3D applications. Additionally, mobile gamers can bypass the battery when plugging the phone into a wall outlet, improving heat management, performance, and battery life.
Additionally, the Galaxy S23 Ultra uses faster memory all around. It has UFS 4.0 storage instead of UFS 3.1 and LPDDR5X RAM, which can exceed 8.5 Gbps, against the standard 6.4 Gbps transfer rate of LPDDR5.
A powerful new camera system
Perhaps the most significant upgrade introduced by the Galaxy S23 Ultra, next to the chipset, is its camera system. For the first time, Samsung has developed a 200MP primary camera for the Galaxy S series, and the new Ultra takes full advantage of its capabilities, offering features like 4-in-1 and 16-in-1 pixel binning and a improved 8K video recording. at 30fps with better image stabilization and less cropping. The new ISOCELL HP2 sensor also recreates better images in low light conditions thanks to Super Quad phase detection.
The other cameras have also improved significantly. Telephoto lenses can maintain higher quality at very high zoom levels, and the selfie camera, although 12MP lower resolution than before, now supports HDR10+ video recording.
To top it off, Samsung has made its pro-grade camera app, Expert RAW, easier to access, and it's now better integrated with Adobe Lightroom, providing seamless synchronization between Galaxy S23 and Galaxy Book laptops. 3.
Significantly improved battery life
Numbers don't always tell the whole story, and that's certainly the case when it comes to the Galaxy S23 Ultra's battery life. Even though the new flagship has a similar 5,000mAh battery with 45W fast charging like the 2022 model, battery life seems to have improved significantly.
Early reports suggest the Galaxy S23 Ultra's battery life is on par with the iPhone 14 Pro Max, hitting similar screen times and outperforming the S22 Ultra by a significant margin.
So even though the Galaxy S23 Ultra has similar battery specs to its predecessor, Samsung has made massive gains in battery life thanks to better optimization and the new Snapdragon 8 Gen 2 chipset.
Great build quality using the latest materials
In addition to improving performance over the years, Samsung has also devoted a lot of time and resources to making its phones more durable and based on sustainable practices. The Galaxy S23 Ultra perfectly embodies these efforts.
Samsung's new flagship has less screen curvature around the edges than previous models and uses a wider shielded aluminum frame. Moreover, the phone uses the latest Gorilla Glass Victus 2 protection for the screen and the back panel.
These specs should make the Galaxy S23 Ultra one of the most durable, non-rugged smartphones on the market, perhaps beaten only by the base Galaxy S23 and Galaxy S23+. They have a flatter design, which is inherently less susceptible to damage from drops on hard surfaces.
One UI 5.1 is among the best updates yet
The Galaxy S23 series is the first to ship with One UI 5.1. It is an updated version of One UI 5.0, offering a long list of improvements and quality of life additions.
One UI 5.1 brings some new widgets. It improves the Gallery app with a shared family album, the ability to choose the save location for screenshots and screen recordings, better search with face detection capabilities, and more.
Connectivity features have also been improved in One UI 5.1 with additions such as Collaboration mode in Samsung Notes, advanced controls that allow Galaxy Book users to control the Galaxy S23 Ultra with mouse, keyboard or trackpad of the laptop. And a new multimedia output for Wi-Fi speakers is also included.
Even Samsung DeX has been improved by One UI 5.1, as the desktop environment allows for easier resizing of windows in split-view mode and supports corner window snapping. You can check out our videos below for a closer look at One UI 5.1 and the Galaxy S23 Ultra itself.
Overall, the Galaxy S23 Ultra is a beautiful flagship phone that doesn't look too different from its predecessor. But it's its best features that matter the most: overall performance, battery life, camera and user experience.
If you want to pick up the Galaxy S23 Ultra, Samsung is offering it for pre-order, and if you order one now, you might be lucky enough to have it shipped to your mailbox before the official February 17 release date.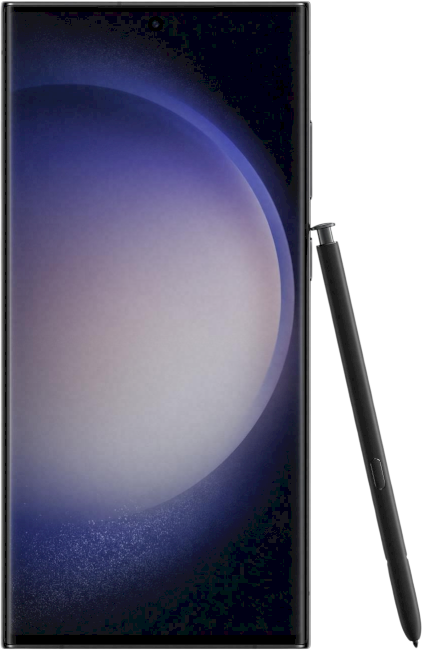 SamsungGalaxy S23 Ultra