[ad_1]

Parents of a 6-year-old boy in Virginia who shot his first-grade teacher in class earlier this month are speaking out about their son and the violent incident, claiming they were gun owners fire officials who kept firearms out of reach of children.
"The firearm our son had access to was secure," the parents said in a statement to BuzzFeed News via their attorney, James Ellenson. The statement did not explain how the child gained access to the weapon and managed to bring it to school.
The gun had been purchased legally by the child's mother, police said. Newport News Police Chief Steve Drew told CNN earlier that charging the parents "is definitely a possibility."
Parents say the boy who shot teacher Abby Zwerner had a "acute disability" and was under a care plan that required at least one of his parents to be in his classroom every day.
The shooting occurred during the first week, no parent accompanied the child to class, according to the press release.
"We will regret our absence on this day for the rest of our lives," the parents said.
The parents also expressed sympathy for Zwerner, 25, who was released from hospital on Thursday, according to Norfolk CBS affiliate WTKR-TV. .
"Our hearts go out to our son's teacher and we pray for her recovery following such an unimaginable tragedy as she selflessly served our son and the children of the school," the parents said. .
Zwerner, a first-year teacher at Richneck Elementary in Newport News, was shot in the chest and hand by the student Jan. 6 after he pulled a handgun from a backpack during class, police said.
A GoFundMe account in Zwerner's name raised more than $228,000 for medical expenses.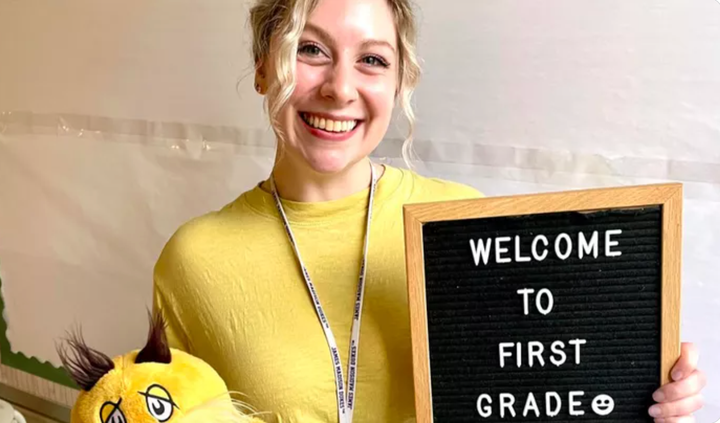 [ad_2]
Source