Have you ever considered going on a sailing vacation? With the right preparations, a sailing vacation can be an amazing experience and a trip you will remember for a lifetime. And you don't even need any sailing experience! Just imagine gliding over clear blue waters on a sunny day, the many opportunities for swimming and sunbathing, seeing marine life up close and the freedom to visit any place you like. Before we dive in, let's discuss some practicalities and who this type of holiday is suitable for.
With a bareboat charter, you only rent the boat, with the possibility of hiring a skipper. If you or someone in your party already has sailing experience, you will sail with your own crew. When determining the total bareboat price, be sure to consider yacht insurance and final cleaning; all of this is included in the Navigare Carefree package when you charter with Navigare Yachting, and the yacht is equipped with everything you need, from linens and cooking utensils to navigation and safety equipment. If you are experienced but would like some help getting to know the boat, you can hire a crate skipper – a professional skipper for just one day. The crate skipper can also give you advice on docking and entering and leaving the marina.
There are also other options for those with no sailing experience or those who prefer a hands-off, no-work yacht charter! You can charter a fully crewed yacht or try a cabin charter. With a fully crewed yacht, the captain/chef duo means you won't have to lift a finger and you'll enjoy a luxurious experience. The captain will look after the boat and its systems at all times, so you never have to work, and it's a great way to learn to sail at your own pace. If you go on a cabin charter, you only rent a cabin and stay on a yacht with other people. Both options are generally "all-inclusive" for those who don't want to worry about meals and directions. Everything is taken care of; all you have to do is sit back and relax!
Whether you have sailing experience or not, a yacht charter can be a suitable vacation for anyone looking to spend time on the water. Maybe you are ready to try something new? In that case, keep reading. Below are ten reasons why your next vacation should be a sailing vacation.
Other articles you can read:
1. A way to avoid crowded beaches.
With a yacht you have the opportunity to anchor in hidden coves and travel to beaches and beautiful places that most tourists don't know or can't reach. Fewer crowds means you'll have the chance to really enjoy a relaxing day swimming in the best spots.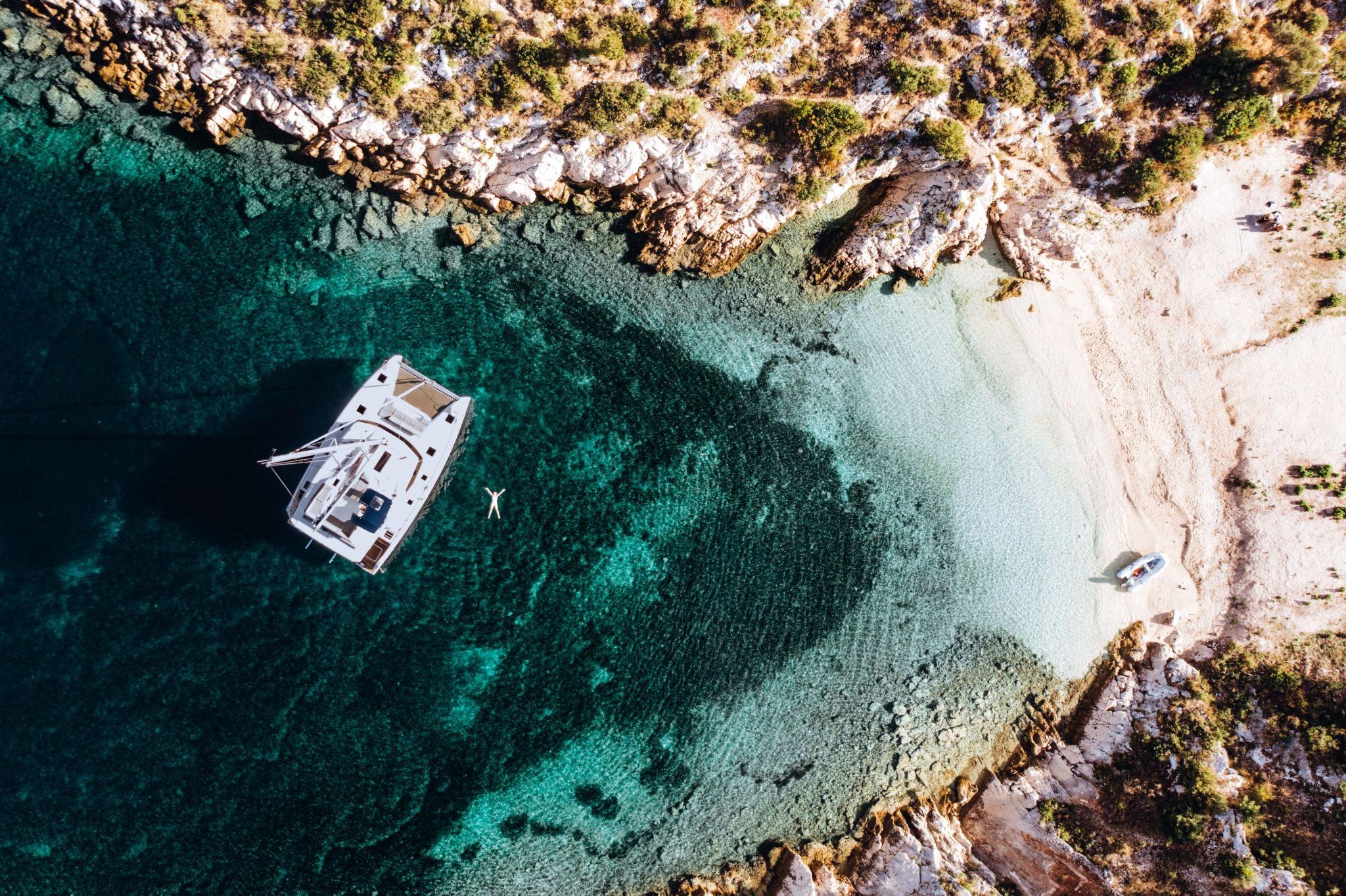 2. You are not limited to one city or town.
Instead, you have the flexibility to move around easily to visit a variety of locations and see more than you ever thought possible during your trip. Unlike staying in a hotel, where you have to return to the same place every night, with a yacht you can see a new island or city every day (if you wish) and you don't need to rent a car to do it. SO.
3. You have a lot of freedom in the choices you make (with your captain, of course).
Your itinerary may change depending on what you and your group feel like doing on your vacation. Maybe you decide to stay an extra day on the island you love so much or take a detour to visit a city that a local has recommended to you? A yacht vacation gives you the most flexibility.
4. You will learn a lot!
If you want to learn to sail, this is your golden ticket! Whether you choose a bareboat with skipper, a fully crewed charter or a cabin charter, you will be accompanied throughout the day by a skipper who can share his skills. From working lines and knots to sailing, trimming sails, steering and mooring, there is a lot to learn when it comes to sailing.
5. You can tailor your vacation to your wishes.
Is your goal to relax from everyday stress and focus on leisure activities like reading, socializing, and swimming? Or are you looking to explore, have a real adventure and visit party islands and bar streets? The choice is yours! A yacht charter can be anything you want. The boat will give you access to so many places you would otherwise never see and is a wonderful place to relax at the same time.
6. Fall asleep easily.
Can you imagine a better way to fall asleep than on a boat rocking gently on the water with the rhythmic sound of the waves against the hull? With a hired crew, you also don't have to worry about the anchor watch and can sleep comfortably through the night.
7. See marine life, such as fish and coral.
Regardless of your charter destination, you are likely to experience at least some marine life up close. Whether you are sailing in the Mediterranean, the Caribbean or elsewhere, prepare for amazing encounters with schools of fish. If you're lucky, you might even see bioluminescent plankton lighting up the shores at night. In the Caribbean, you have the chance to spot corals, sea turtles and small sharks and even visit shipwrecks teeming with rich marine life.
8. You are always near water.
If you love swimming, a yacht vacation is the way to go. On a boat, you can swim (almost) whenever you want. If it's hot, you have a way to cool off quickly, whether it's swimming or enjoying the breeze on deck.
9. Enjoy a beautiful sunset and/or sunrise!
There's a reason people flock to beaches around sunset time. The water is a fantastic place to watch the sky turn from blue to a fiery burst of red and gold. There are even specific boat tours, called sunset cruises, that take people out on the water to watch the sunset. Well, on a yacht charter you will enjoy your own private platform to watch the sun rise and set everyday!
10. Some activities are more accessible.
There are plenty of things to do on the water, such as snorkeling, diving, stand-up paddleboarding, waterskiing, wakeboarding, and kayaking. Without a boat, these activities may not be on your itinerary.
A yacht charter does not have to be more expensive than a cruise, and for the reasons mentioned above and many more, it is worth it. If you want to know more about renting a sailboat, visit Navigare Yachting. On their website, you can learn more about the different types of charters on offer, which destinations to choose from, and get help from a charter agent to book your trip.
Wherever your next adventure takes you, we hope it goes well!